no longer home by humble grove
No Longer Home is a magical realist point and click adventure game made by Humble Grove, a collaborative formed by illustrators/game developers Cel Davison and Hana Lee. We were comissioned to recreate the building that features in the game, based on their old university flat in Camberwell.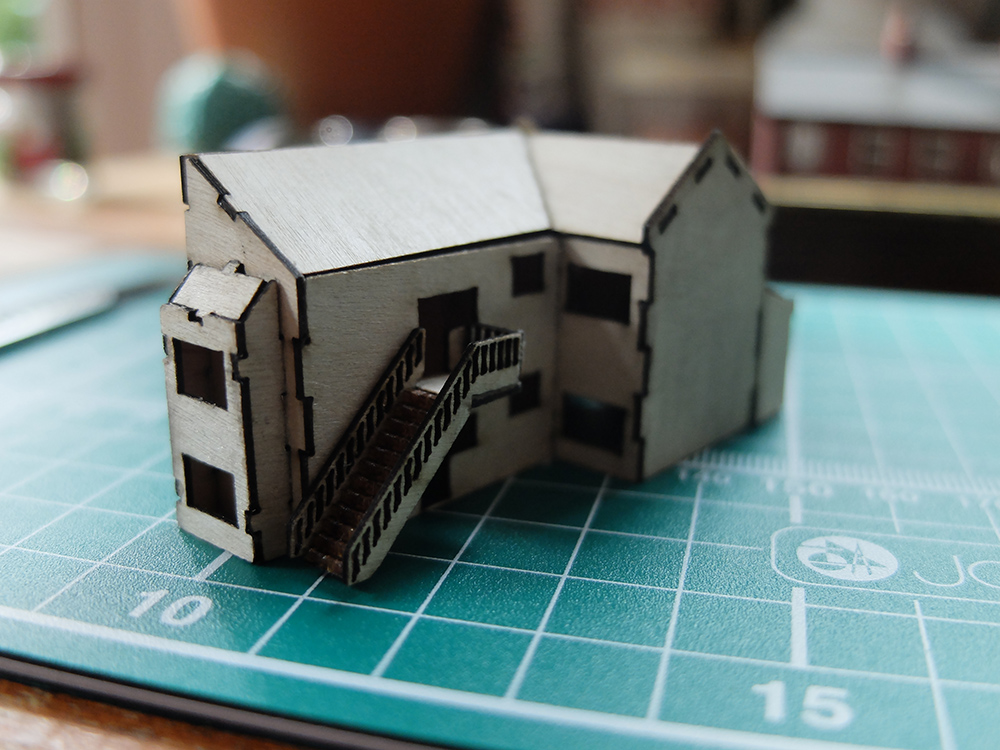 Using screenshots from the game and photos as reference, we developed and designed the kit using CAD software. After numerous prototypes and testing, instructions were written and bespoke packaging was designed for their promotional crowdfunding launch.